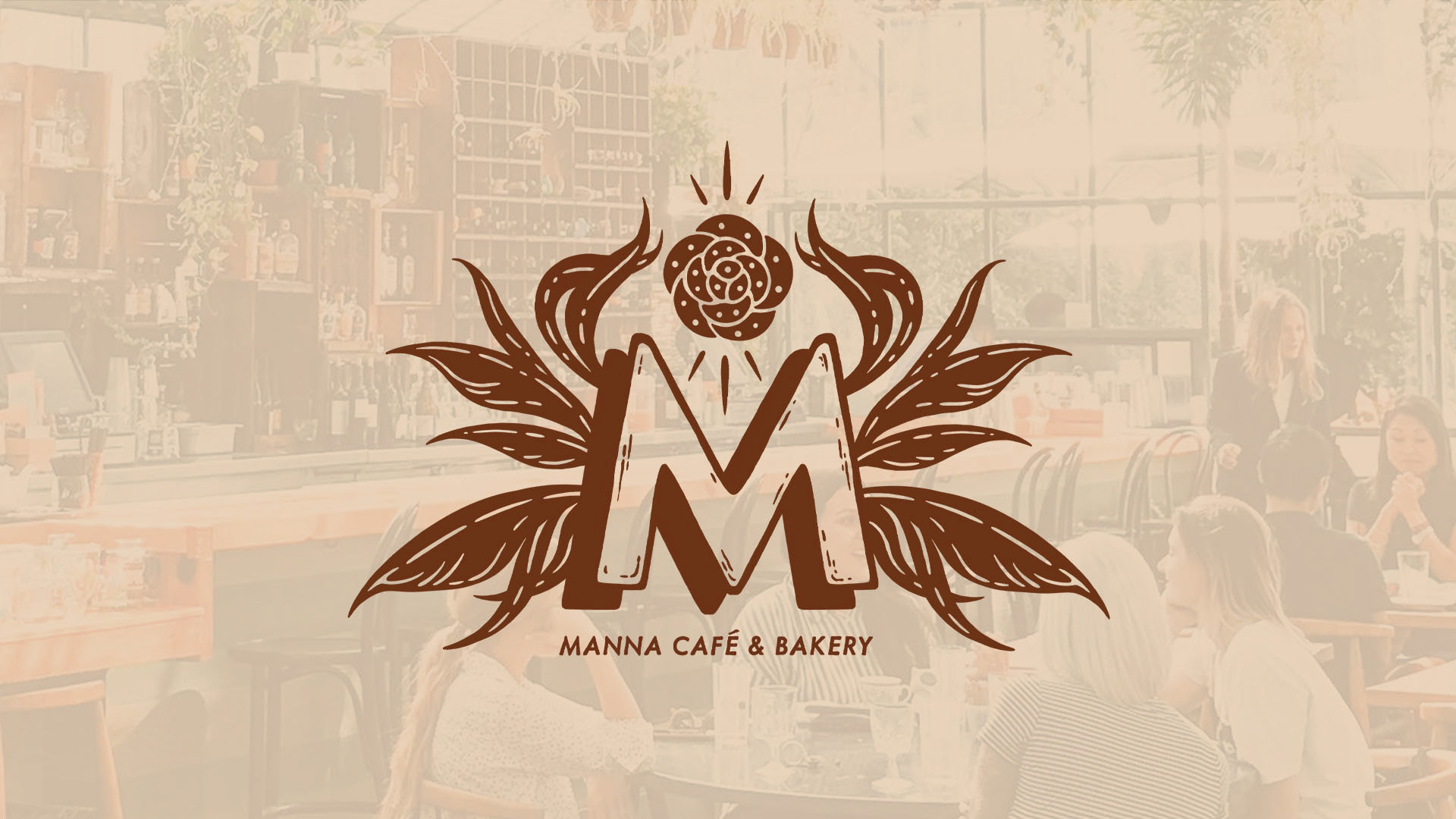 Logo design
✿
illustration 
✿
social media 
✿
animation 
✿
branding
A lifelong baker from New York and a tzitzel delivery boy from Missouri united in the U.W. dorms and went on to create their labor of love- Manna Bakery & Cafe. This project features a logo redesign, Instagram post design, and Instagram story giveaway that focuses on their unique identity and tasty offerings. 
✿
In this instagram story campaign Manna will host a simple giveaway. Each week of spring will hail a new winner of brunch for two where the winners will be able to try Manna's new spring exclusive menu items. Manna exclusive giphy stickers are an additional lure for followers to engage with. The stickers are loyal to Manna's branding but are still useable in an array of instagram stories unspecific to Manna, broadening their reach and engagement. 
✿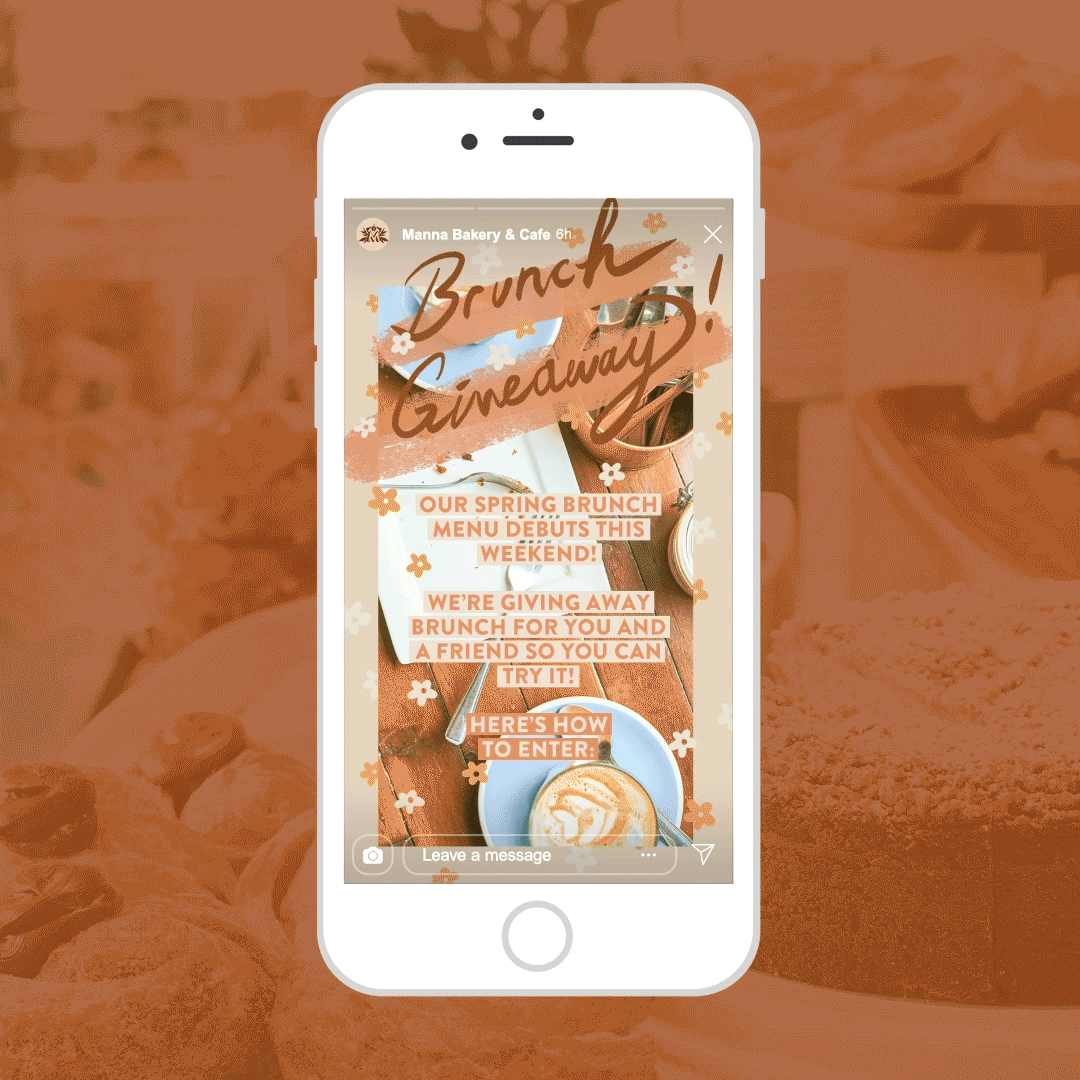 This slide provides a quick, at-a-glance introduction to Manna's giveaway. This intro is both brief enough for experienced users while providing plenty of information for those not as familiar with instagram. One of Manna's giphy stickers can be spotted as well. 
✿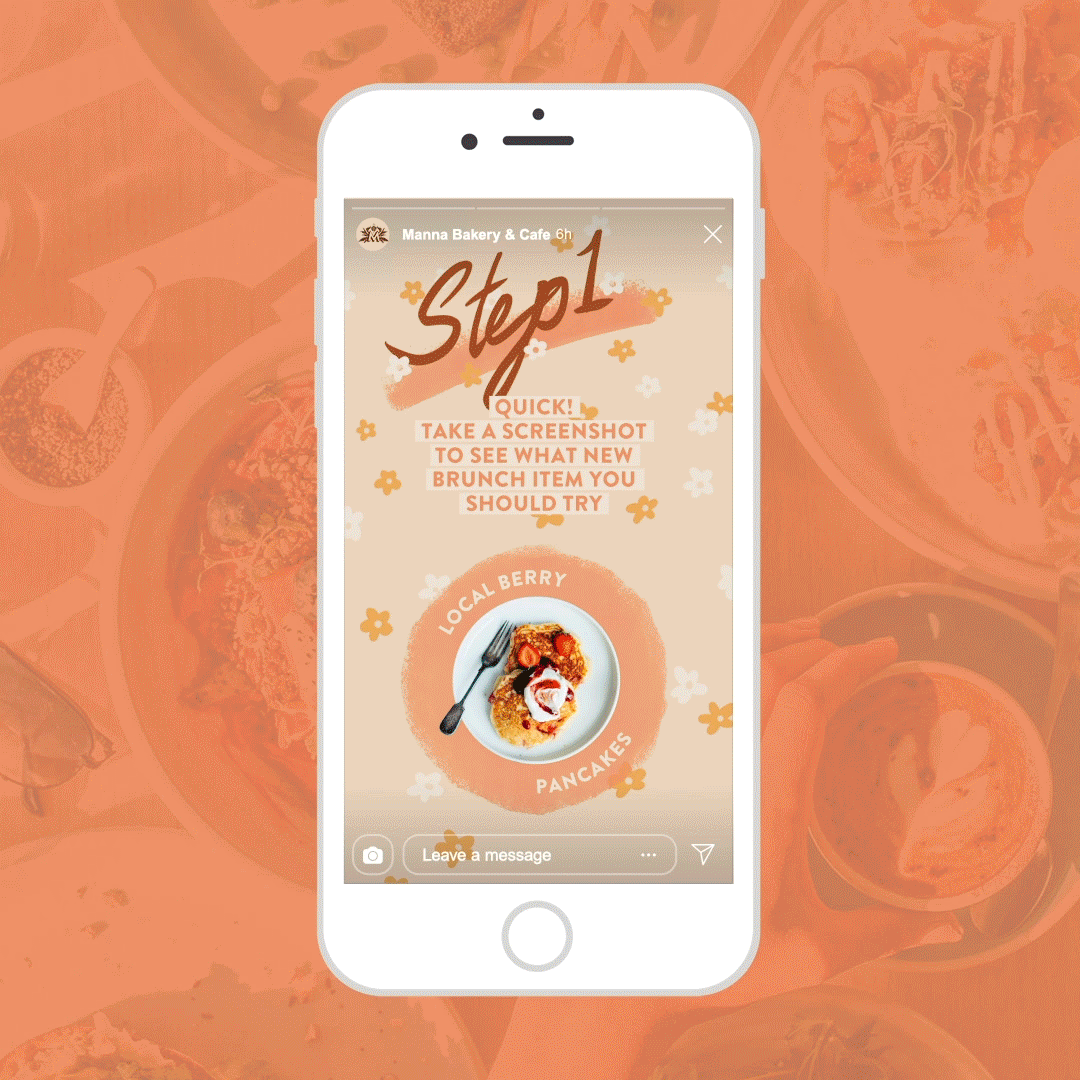 Step 1 guides the viewer to take a screenshot of a quickly changing spring menu item. The rapid-fire items create urgency and the viewer is intrigued to find out what item they'll get. Step 1 also provides flexibility for the viewer as they can re-take their screenshot as much as they want if they can't (or don't want to) eat the option they first screenshot. 
✿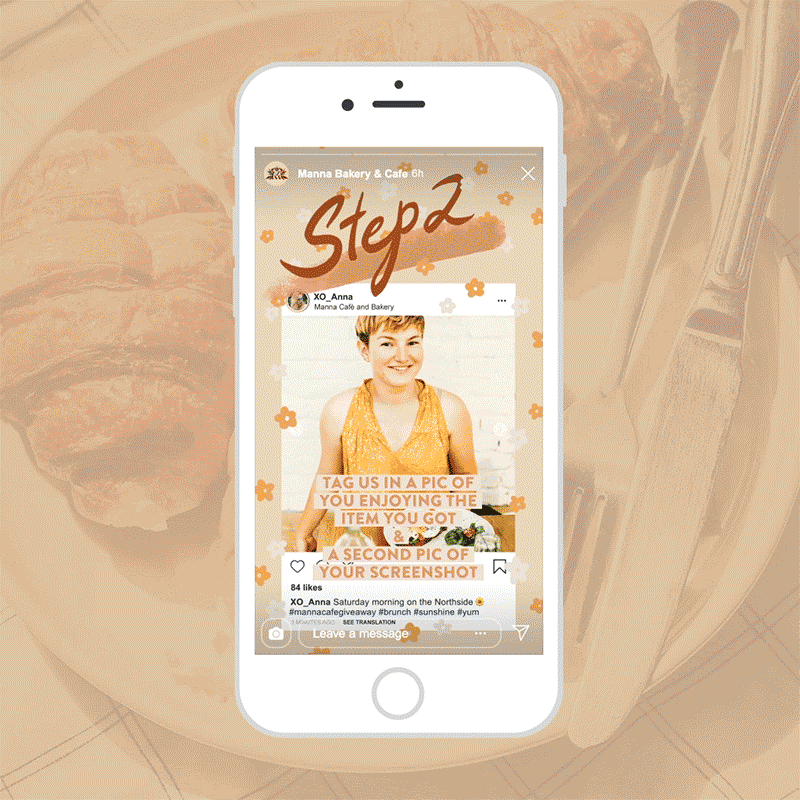 The step 2 slide explains the next step of the giveaway and provides a contextual example of how participants should format their entries. This visual example allows the verbal explanation to be brief and quickly readable because the visual will clear up any confusion. 
✿
The step 3 slide explains the final step in the giveaway and features a Manna gif that highlights the most important part of the visual example- the giveaway hashtag. 
✿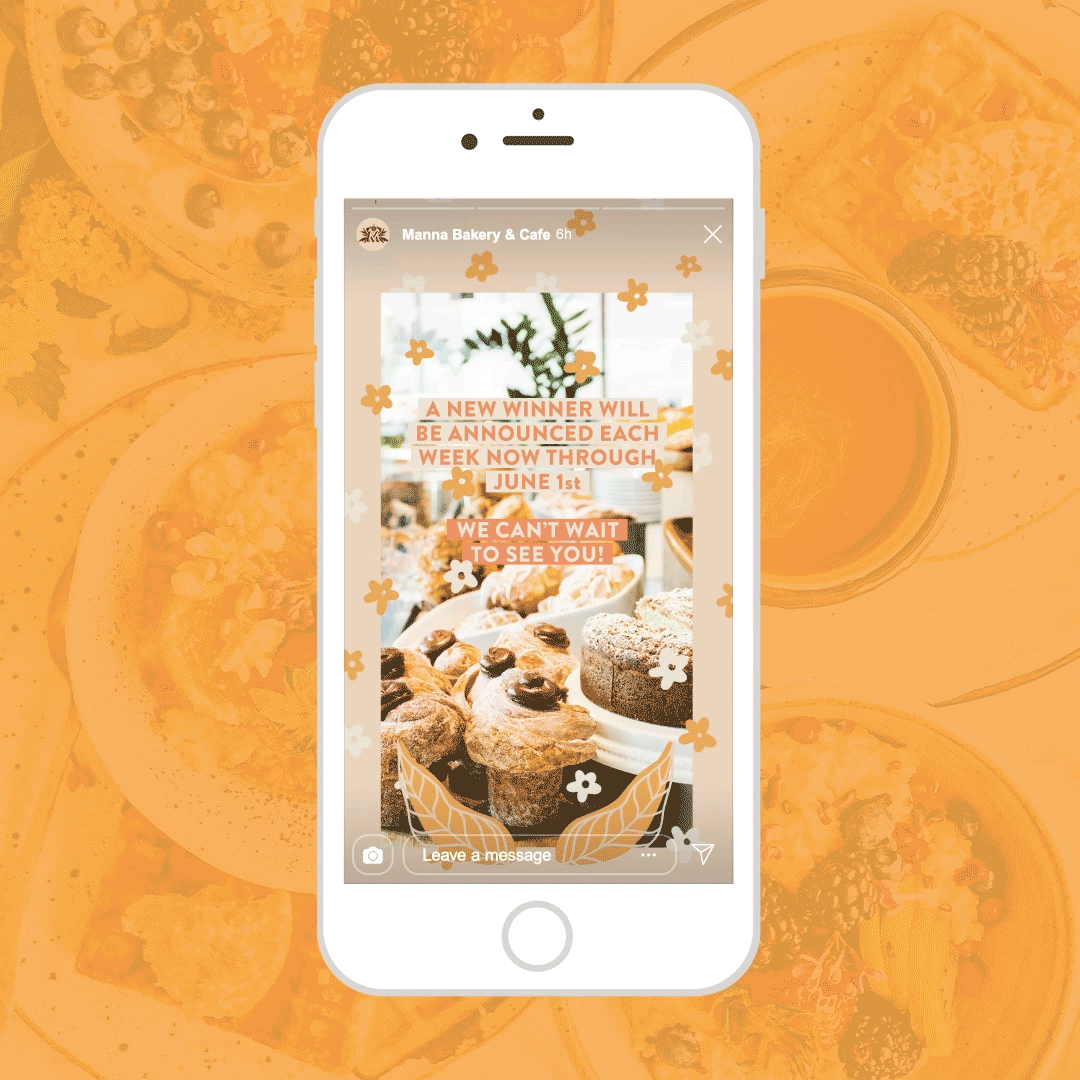 The outro slide gives a short but sweet goodbye and gives participants a timeline of the giveaway. This slide also features more Mana giphy stickers. 
✿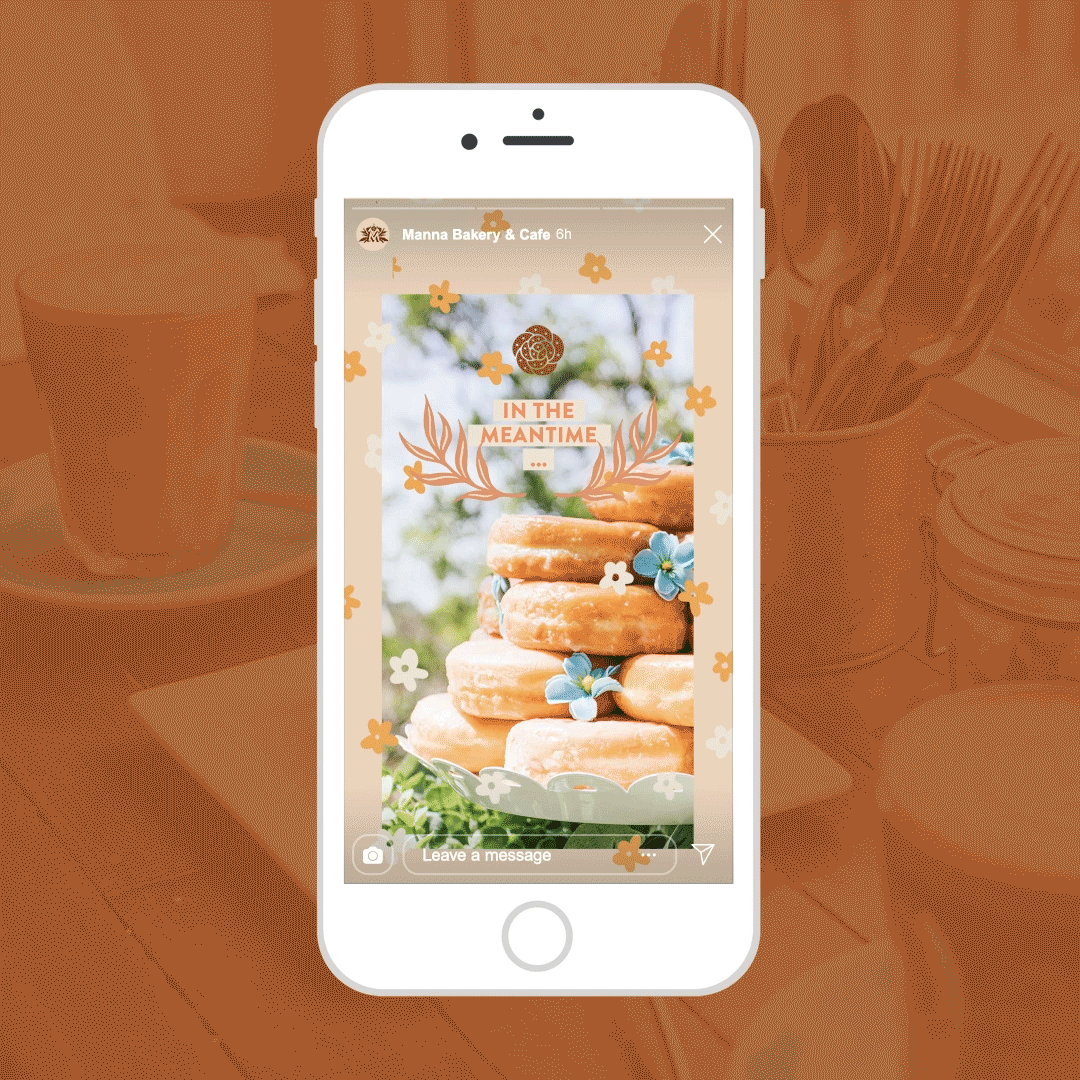 SLIDE 6 
✿
 STICKER INTRO
​​​​​​​
This slide acts as a transition between the giveaway instructions and the rest of the story. It's a soft introduction to the Manna exclusive stickers available to users. 
✿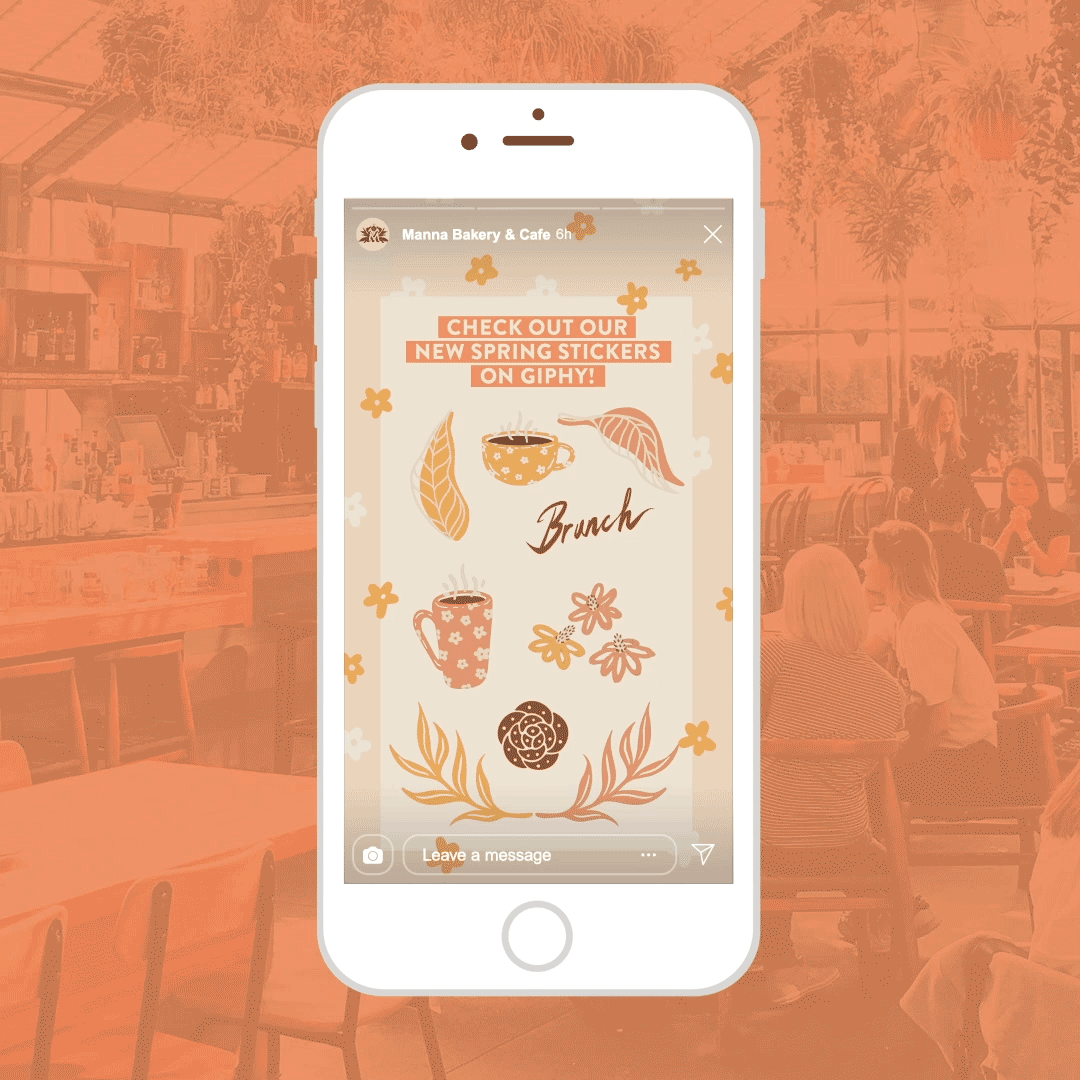 The sticker slide is a virtual sticker sheet, showing off as many Manna giphy stickers as possible. This gives participants a secondary way to further engage with Manna's instagram and will help increase reach and exposure of Manna as a brand. 
✿
SLIDE 8+ 
✿
 WINNERS!
​​​​​​​
The remaining slides feature each week's giveaway winner all through the spring season. This will give users extra incentive to participate and continues to spread the word. 
✿
These instagram posts help introduce the updated branding and share the story of Manna to their followers. They feature glamour shots of the updated spring brunch menu, original illustrations, and an employee profile. 
✿